Motor Vehicle Accidents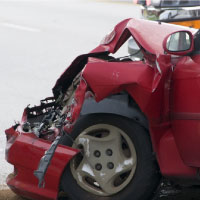 Our law firm helps clients who suffer motor vehicle accidents and injuries. They may include 18 wheeler accidents, car accidents, boating accidents, motorcycle accidents and helicopter accidents. Some of these accident and injury cases are listed below. Read more or call 800-529-5072 for live help anytime.
You don't need to be the driver of a car to have a potential claim for a motor vehicle accident. Bystanders, pedestrians, passengers, and bicyclists are injured each day in motor vehicle accidents. If you required medical attention for any accident involving a car, truck, train, airplane, or all terrain vehicle then please consult an attorney as soon as possible. You might receive compensation for your injuries and our law firm can help.
A free case review is the place to begin if you have questions. Simply complete the short form on this page or call us now at 800-529-5072. An attorney will review the details of your potential claim and respond quickly.